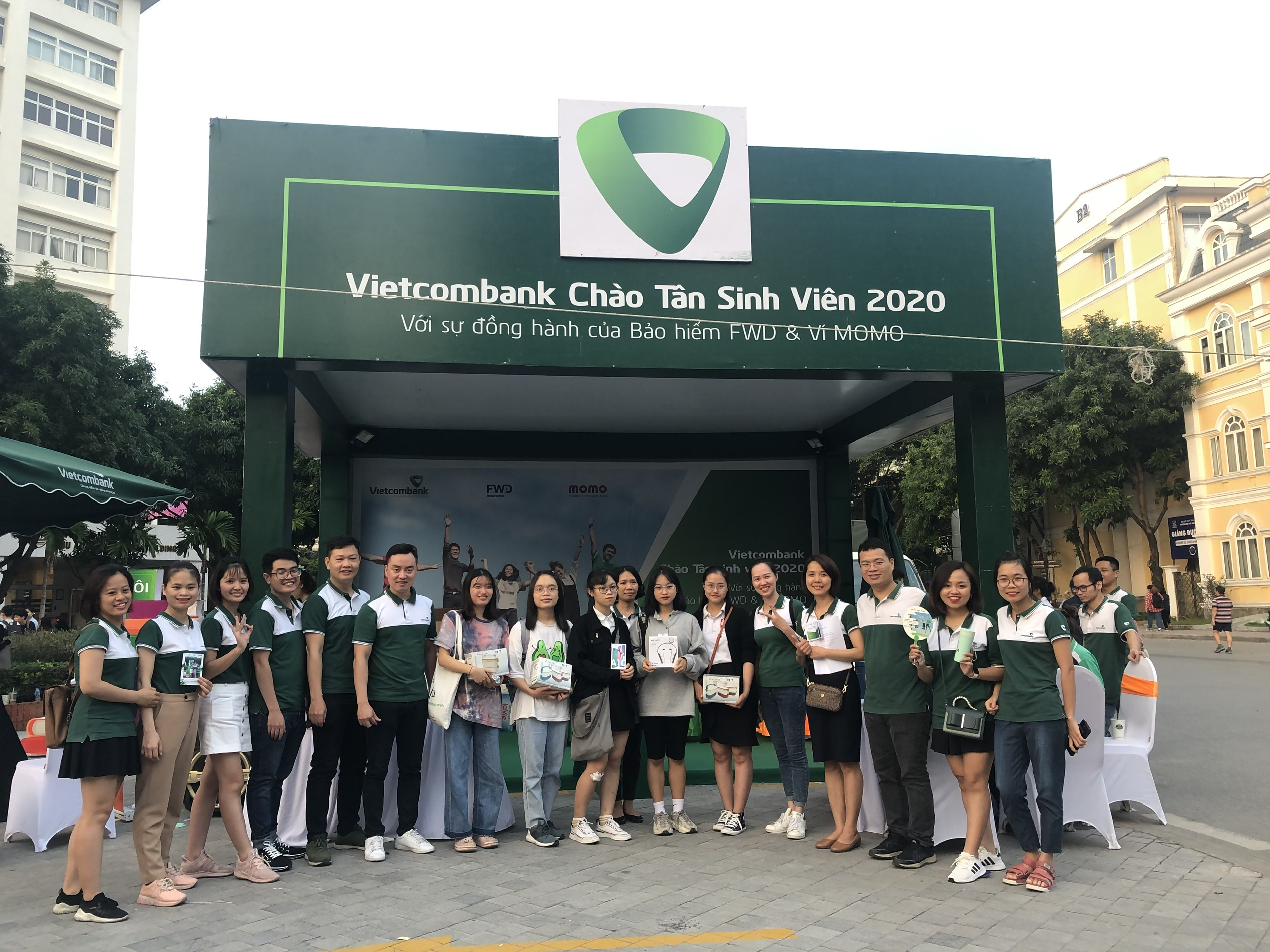 Vietcombank Welcomes Freshman 2020
Having organized since 2014, the series of events "Vietcombank Welcomes Freshman" has become an annual activity of the Joint Stock Commercial Bank for Foreign Trade of Vietnam (Vietcombank) in each opening season at many universities and colleges across the country. ATFA Company is honored to accompany Vietcombank and students in this series of activities.
After 7 years of journey, "Vietcombank Welcomes Freshman" has traveled the length of the country, passing through nearly 20 provinces and cities from North to South, reaching more than 80 Universities and Colleges and has received positive feedback from students as well as schools.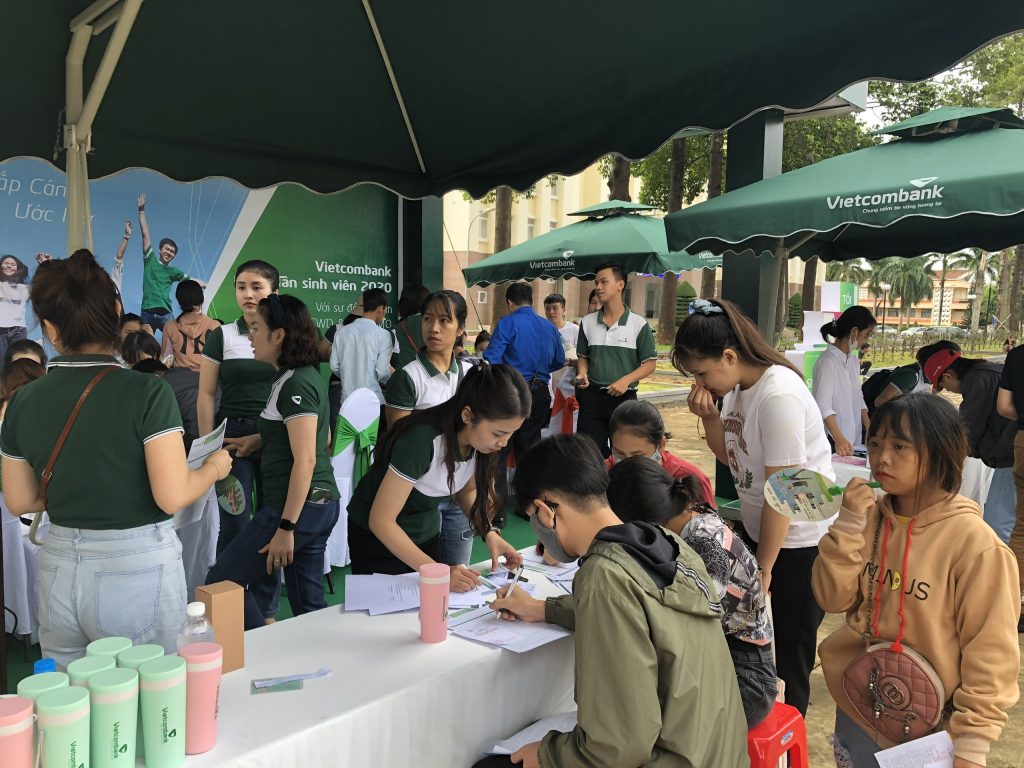 This year, the event "Vietcombank Welcomes Freshman 2020" with the companion of FWD insurance and MOMO wallets was held at 10 universities in Hanoi, Ho Chi Minh City, and Can Tho, Dak Lak and Da Lat.
The event gave students a great opportunity to access Vietcombank services such as card opening, account opening, registration for VCB Digibank, and special offers including 01 bottle of water made of barley, 1st year special price from FWD – Cancer insurance and gift card with total value of 500k from MOMO wallet.
In addition to consulting activities on card opening and using service, the event "Vietcombank Welcomes Freshman 2020" also brought interesting interactive activities for students and was warmly welcomed by students. Games that combine physical and intellectual activity, along with humorous student situations, bring a vibrant and youthful atmosphere on the day of admission and welcome new students at all universities across the country.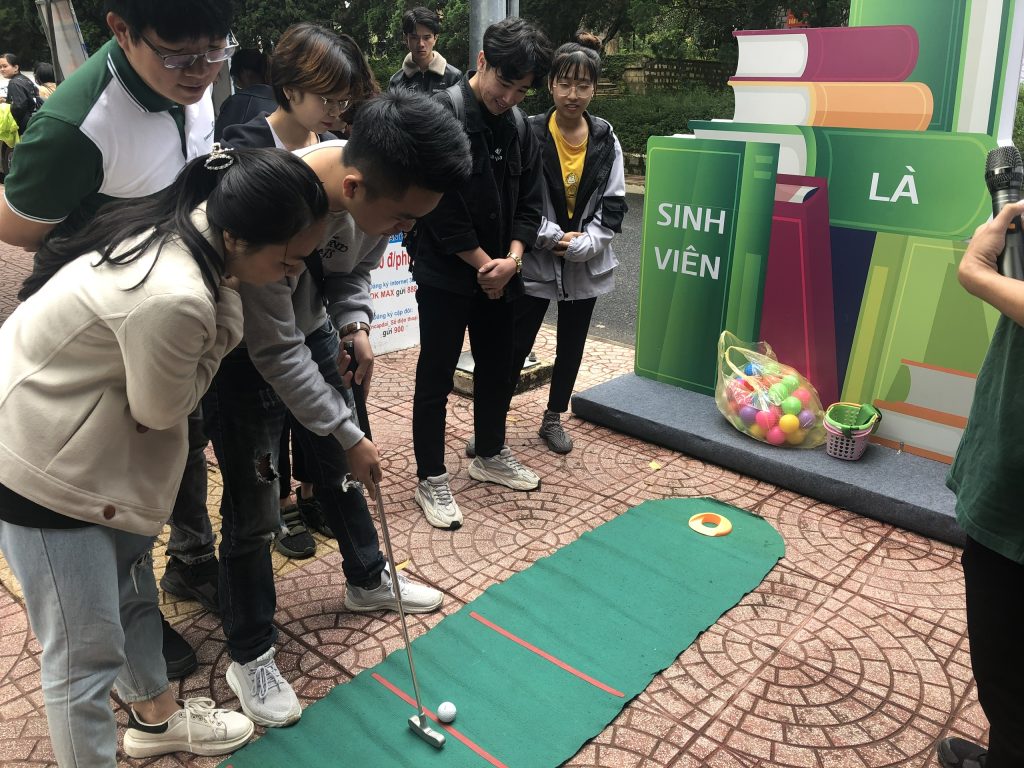 Understanding the meaning of the admission date for new students, within the event " Vietcombank Welcomes Freshman 2020″, Vietcombank has arranged a photo-taking corner with the desire to save the memorable moments in student life. At the same time, the event spreaded the message of "Bringing wings to the dream" and Vietcombank's commitment to reliable companionship.
Not only stopping at banking operations or available activities, students can also make interesting surprises and unforgettable impressions like cultural performances between students and between students and Vietcombank employees right at the event booth. Exciting tunes created a fun, friendly atmosphere, connecting Vietcombank and students, bringing a program of " Vietcombank Welcomes Freshman" full of fun and closeness to students.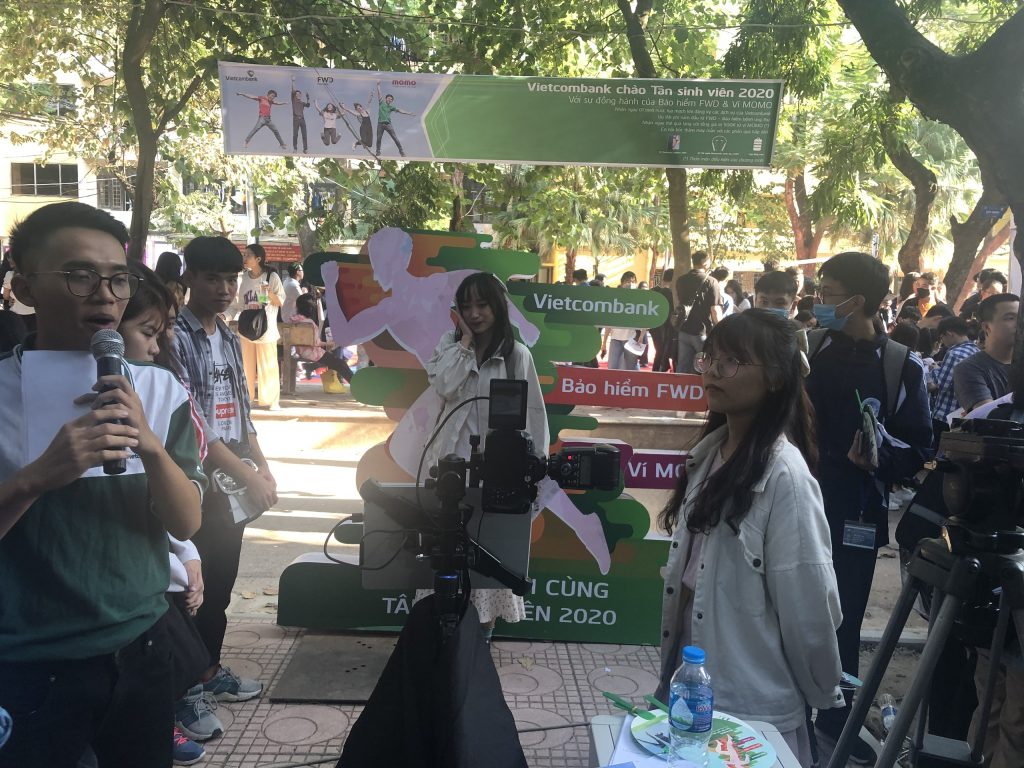 At the end of each program is a lucky draw for students who register to use Vietcombank's services at the event. Meaningful gifts were given by Vietcombank to the luckiest students. Vietcombank is proud to have accompanied you during your beautiful student years and become a special luggage with you in life.
The series of events "Vietcombank Welcomes Freshman 2020" with the companionship of FWD insurance and MOMO wallet has ended successfully. With the vision of a leading bank, Vietcombank understands that students are the progressive and elite force of the country. Vietcombank will always trust and accompany generations of students, associating with prestigious universities of the country.